As a mom and busy women on the go, it can be hard to make time for yourself when it comes to a beauty routine or regimen. Especially after having baby number two, i had to learn to prioritize myself in the midst of all the chaos! I've learned that having a few staple items that really work for me make all the difference and give that extra boost of confidence when it comes to my appearance. Here are of few of the holy grail items that I think all moms should have in their repertoire.
Neutrogena Facial Cleanser:
This wash is one that i swear by! I have been using this for years and its so effective. I have oily-combination skin, so breakouts are definitely something I need to keep at bay. This formula really cleanses away any oil and shine without a harsh over drying of the skin. I have very sensitive skin as well, so using a product that does not cause any irritation or rashes is a god send. Its quick and easy with no sitting time necessary. So its the perfect was and go facial cleanser that is very effective. I usually pick this up for around $6.00.
Eco Tools Exfoliating Brush: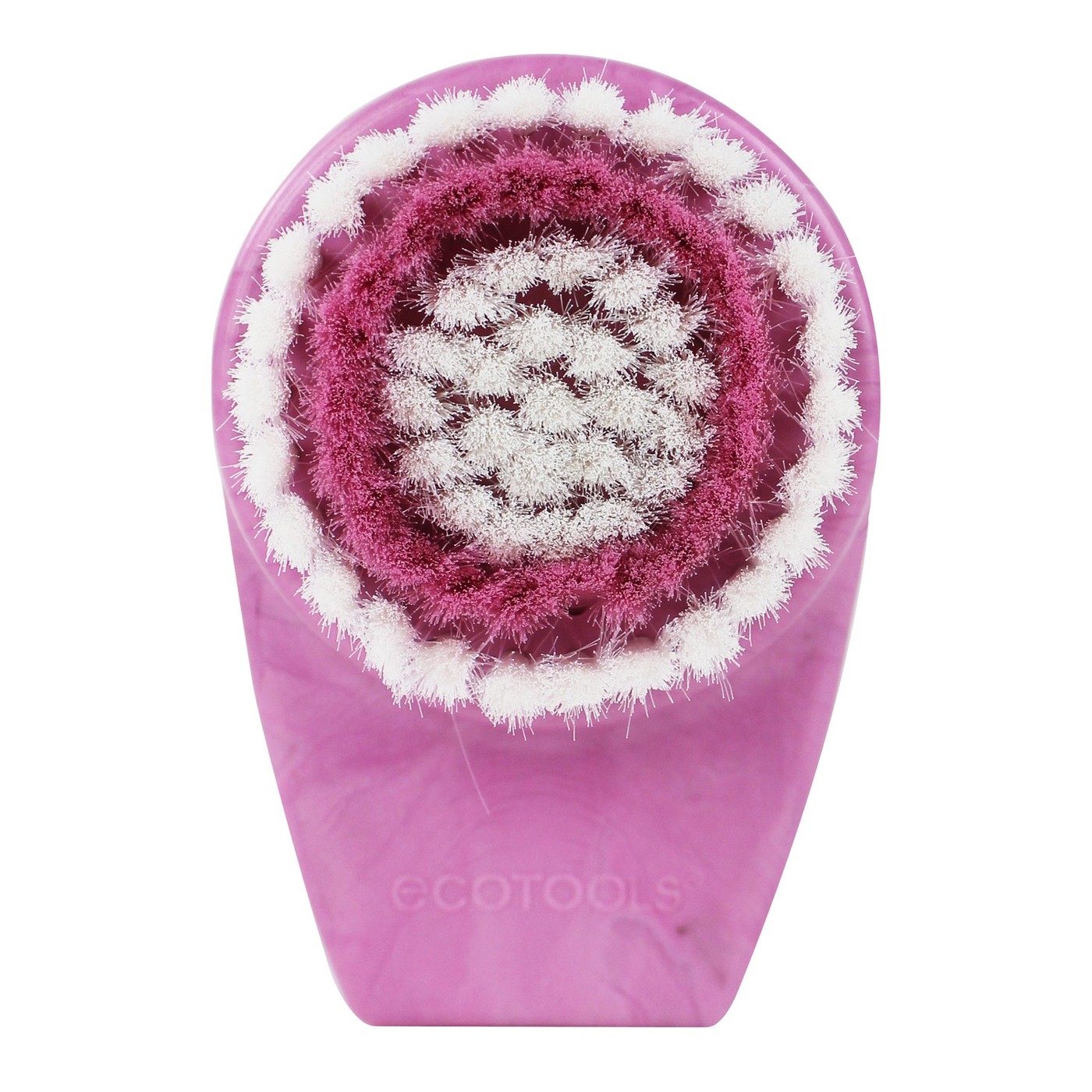 I just started using this brush about a month ago, and It works so well. I typically use a standard facial loofah for exfoliating purposes but I wanted to try something new, something a little less abrasive. This brush is definitely more gentle on my skin. The bristles are soft yet still are strong enough to completely get rid of the dead skin. Because its a hand held exfoliating brush, I also feel i have more control over the speed and amount of pressure that is applied. I like this cleansing brush because it gives you mini facial without the expense or the time. This brush is only $4.00!
Physicians Formula Bright Booster:
Having a great moisturizer is probably one of, if not the most important of all the beauty essentials. There is nothing like great, moisturized, healthy looking skin, which brings me to the Bright Booster. I have been using this for a couple of months now and believe me when i say it has done wonders! Its an oil based serum that absorbs right into the skin. It makes my skin so soft and gives it an amazing natural dewy glow. It can also do double duty as a makeup primer or you can just wear it on its own as a moisturizer. As a primer, it holds my makeup in place and still allows the dewy glow to shine through. It does all of this without clogging my pores. I'd say that every women should at least give this product a try. It costs about $13.00, which I think is a really great value for all that it does.
Chap Stick: Total Hydration Lip Oil:
My final item on the list is something for the lips. my lips are the first part of my body to feel the affects of cold weather. I live in the Midwest and it can get bitterly cold here in the winter. Because of this I've started using the Total Hydration lip oil by Chap stick. I was looking for something I could use for daily hydration and that would give me a high glossy shine. On those days when I'm not feeling a colorful lip, or have a lot going on and don't want to wear any makeup, I opt for a clear high shine lip gloss. This lip oil offers both. It has a med- thick consistency that absorbs into the lips easily. And also has sweet peach fragrance that even my five year old daughter loves. If you're looking for a really good, hydrating and high shine gloss/lip oil for every day use, Id say you have found it in this product. You can purchase this for around $5.00, which is a great deal.
Taking time out for yourself as mom can be really hard to do ( a lot of the time) so I think Its nice to have a few easy go to options for daily use. I really hope that these item suggestions can be useful to you and give you some ideas of how you can incorporate something new, that allows you to focus just a little more time on yourself.
Please comment and let me know what beauty essentials or must haves that you use. Id love to hear your recommendations and explore new products!
-Taihj